Ah.. have been missing in the blogging world. The usual excuse, too many things happening. Poor zhao has no time to scan through pictures and blog. Didn't even have time to check own blog. Haha.

Anyway, this is the long awaited 'long' post XD

When we eat at Rakuzen: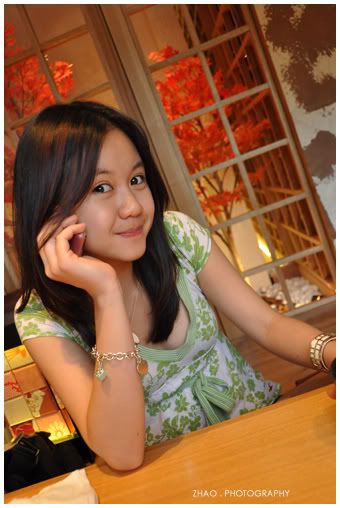 Rakuzen. Good place to eat the jap stuffs. It's in ss15 facing SJMC. Parking is the biggest problem though.
Unfortunately, it's very difficult to take food pictures with my lens. So yeah.. no food pics :S
Esther wants the D90 XD Btw, I'll be posting soon on the difference between the Nikon D90 and the new entry level Nikon D5000. From US prices, the D5000 ain't cheap.
When we go to Lookout Point: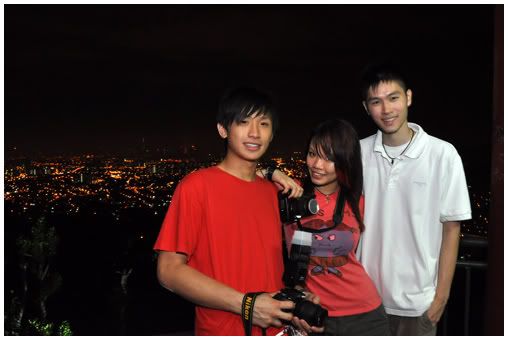 Went to lookout point at 12am last night. I didn't even realise it was that late till I saw that the lights on KLCC were off. Plus I had a basketball tournament in less than 8 hours time.
Thanks to my super teammates, half a Sausage McMuffin with Egg, litres of 100plus and God's blessings, we were crowned champions :)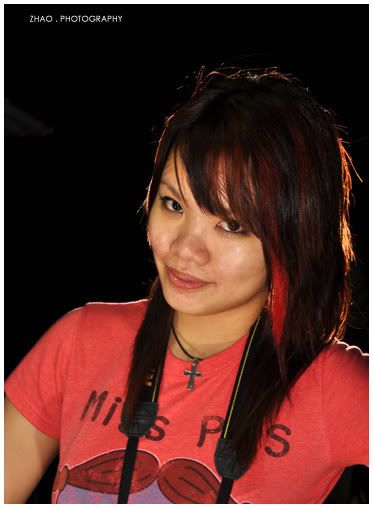 We met some really cool photographers up at lookout point. They were very helpful, lending us their tripod and letting us play with their flashguns.
Picture of waiken above is taken with one flashgun at the bottom.
Picture of jess above is taken with 4 flashguns. 2 behind her, 1 front bottom left and one front mid right. Tried to outline her with the flash, but the effect was minimal.
When we have no money:
After the bball comp, went berjalan-jalan with Jess at the new Tropicana Mall. They had a blogshop bazaar going on, and my friend was participating in it.
Haha. Went to the bazaar with zero cash on me and a few ringgit with Jess XD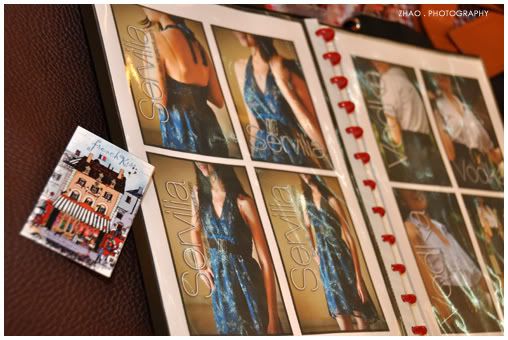 Do check out their blogshop at
francais-kiss.blogspot.com
. They have great pictures of the stuffs they're selling.