Exam started at 2.00pm.. Financial Reporting paper. *stress stress*
Reached uni at 1.45pm.. oh no.. I'm so late~~!! rushed to the exam venue.. "why the corridor so empty wan.. don't tell me they all entered the exam hall di.. T_T" ran to the main door.. to find: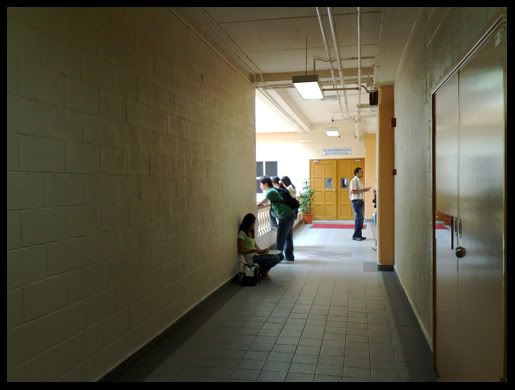 Only 6 students waiting outside the exam hall...out of about 250 students. Wah~ 15 minutes before the paper, and only 6 students waiting. So chilling ar everyone..
Not bad rite the quality of the pic above. Taken with the N95 8GB.. with no editing. Just tilting a few degrees and resizing it.. I find the colours very accurate.
okok.. now back to studies.