"Congratulations as you've been selected to attend the Premiere Screening of Underworld 3: The Rise of the Lycans"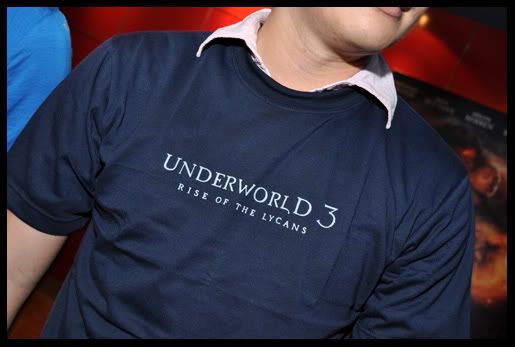 Weeee~~! nice :)
Same as the
Madagascar 2
requirement, I had to post a specific phrase somewhere in the blog to get the tickets.
So, I won myself 2 tickets to the premiere.. and... this time, I brought a super hot hunk along. *wriggle eyebrows*
He is so hot.. that even straight guys will turn gay for him. If you wanna know who that person is, scroll to the 13th link of my blog list. Unfortunately, he deleted his blog, but his name is still there.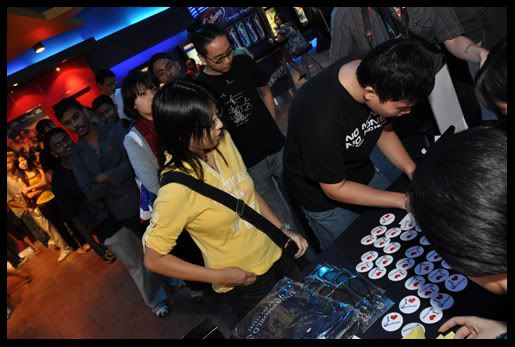 The movie was not as cool as the previous ones. And the ending was kinda "errrr.. I thought the bad guy died di, why still walking about wan?"
But other than that, I don't wanna spoil the movie. Go watch it yourself, it brings more sense to the first two movies.
And this is the only picture of the bloggers I know that is not blur. BernardC and his friend (sorry forgot name di).
Thanks nuffnang for the tickets :)
Aih.. didn't take enough pictures. Everyone was just collecting the tickets and waiting for the show to start. A very casual event.
Or.. maybe.. I was left out O_O!! Maybe they had some party somewhere in Cineleisure and I didn't know about it T_T.
Haha. Next time lerr.. :)