This is my first sports shooting session. And it was DISASTROUS T_T T_T T_T. *wails and wept like a monkey*

Almost every pic was blur T_T. The pics looked good on the cam screen, but after reviewing it on the com............... *crawled towards the bed and cried myself to sleep*

Well, first time ma. Will improve next time. Haha.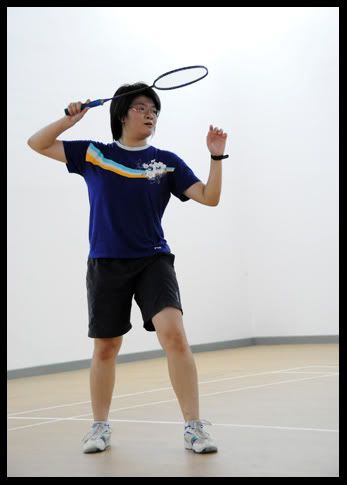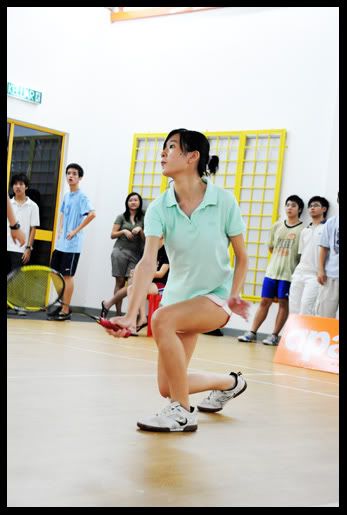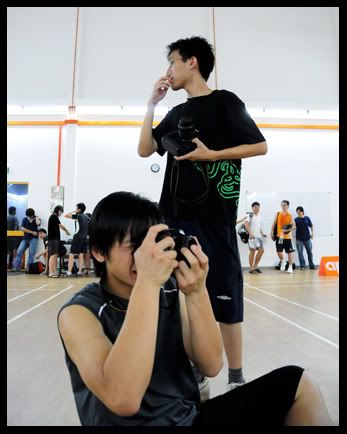 The 18-200mm lens is amazing~! hahaha.. can zoom in anytime and capture all the players expressions.. but unfortunately, all blur. aih.
There was one girl playing and kept on glancing at me as I was taking her pics. Good thing her team won, or she will blame the photographer. I wonder what happens if the photographer uses flash during the tournament. GG. Sure kena impaled by all the players.