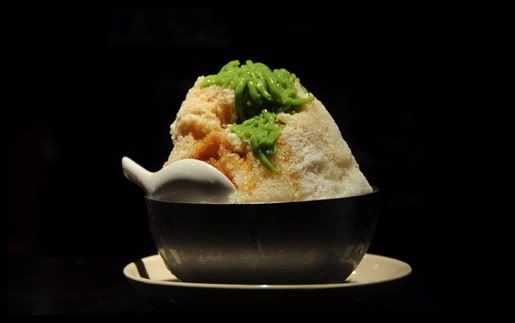 This shot was taken at a restaurant in pyramid, pappa rich (not sure how to spell). No editing, no extra props.. just a dark coloured shirt as a background and the normal lighting of the place.
And, our class marathon has ended (finally T_T *tears of joy*).
Classmate Willy designed and finished a thank you card during class itself, decorating it with words frequently used by our dear lecturer, and we managed to print a last minute picture for the card. Good thing sunway uni has this photo printing kiosk thingy.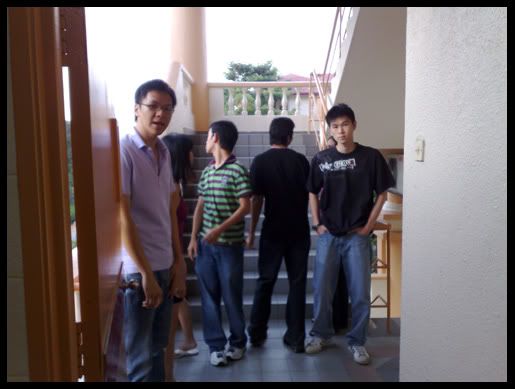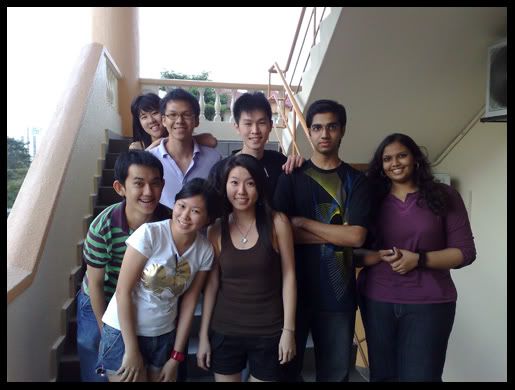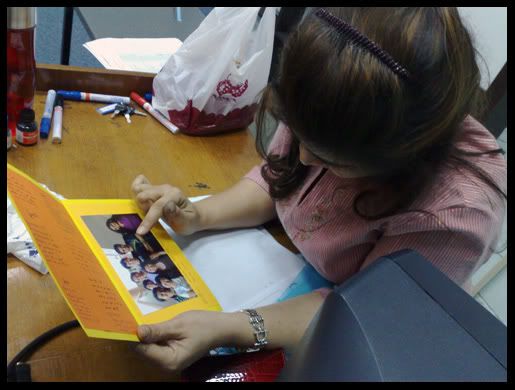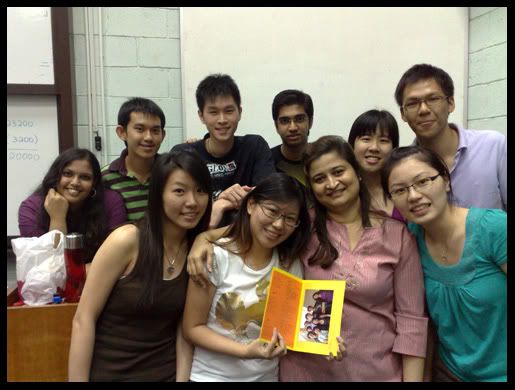 This is the kind lecturer who got us free coffee. The lecturer who pushed us so so so hard to finish a 45mins question within 15-25mins. The lecturer who always asked us to slap ourselves for some reason. Or to slap the person sleeping next to you. The lecturer who constantly made us laugh at her empty threats of killing us and shut ups.
Great teacher. :)